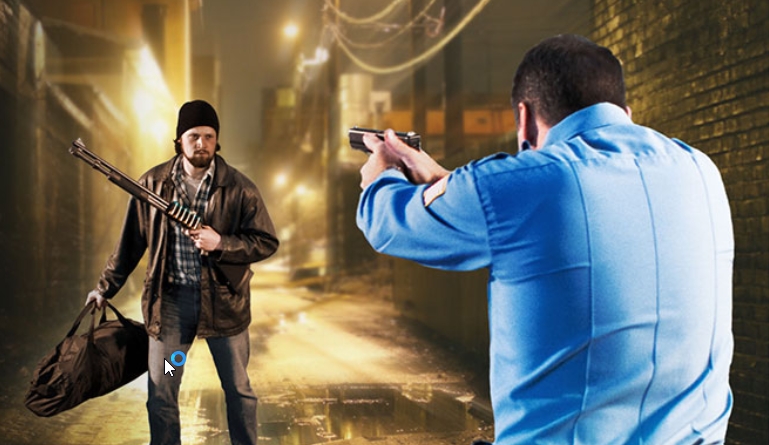 YOUR Actual Semi-Auto Caliber:
======================= Step 1 =======================
======================= Step 2 =======================

Step 1. Choose Firearm Rental:
Our Semi-Auto Simulated Weighted Blow Back Firearm
Choose Actual Firearm Rental:
Our Actual Semi-Auto Caliber:
.9mm * .40 *.45 * .223/5.56
Choose Laser Add-On Rental:
OURS or YOUR Actual Firearm
======================= Step 3 =======================
If you are waiting for a NYS Pistol Permit or thinking about obtaining a Pistol Permit but are not sure if the process is for you or just want to practice without the Hassles of going to a Live Range, then this is for YOU! Give it a Try, you will be glad you did!
You DO NOT need a Pistol Permit and need to be 18+ to use our Smokeless Range Interactive System but you can ONLY handle

Our Simulated Weighted Blow Back Firearm

. Our SIM-Range allows you to sharpen your Safety Skills while refining the aptitudes needed for the Safe & Accurate Handling of a Firearm. Under 18yrs old and minimum 16 yrs of age MUST be accompanied by Parent or Legal Guardian and can handle ONLY

Our Simulated Weighted Blow Back Firearm.
You will experience the actual recoil of a low caliber Firearm when using our Simulated Weighted Semi-Automatic Blow Back Firearm. This will in turn provide you with the necessary skills to obtain Accuracy, Confidence & Proficiency in handling a Firearm; and YES, by the way, it is also GREAT fun!
While not replacing an actual LIVE Range, our Simulator (SIM) Smokeless Range is as close and real as it gets providing an Affordable & Exciting "alternative" and if so desired, you can utilize your Personal Firearm (.9mm, .40, .45 ONLY); Double Action is the Best Action. When using your Personal Firearm, you Must Have a Valid NYS Pistol Permit With The Firearm to be used at our SIM-RANGE Listed on your Pistol Permit. PLEASE NOTE that ABSOLUTELY NO LIVE AMMO IN/OUT of a Firearm Is Allowed In Our Retail Store & Training Facility.

Contact us to reserve a "By Appointment Only" Reservation Time and PLEASE BE ADVISED that as of 5/15/20 all Clients that enter our Facility to adhere to strict CDC & WHO Safety Protocol guidlelines for Social Distancing. We R

equire

Hand & Facial Protection (Gloves & Mask).
Improve Shooting Skills using a Firearm that has the weight, balance, feel and all unique characteristics that will mimic the feel as in live shooting practice.